How to know Ufone sim number
If you want to know how to verify your Ufone number or how the Ufone number verification code works, read on. You will learn how useful this service is for Ufone customers in Pakistan, how it works with any mobile device, and how easy it is! It has happened many times that you forgot, and how to know Ufone SIM number or found it on the street with no phone credit.
The first question that comes to mind is "How can I check my Ufone number without calling anyone?" No need to worry, we have the answers for you. Here you learn different methods of How to know Ufone sim number.
 Method 1: 
 

First, open the phone dialer on your phone. 

 Then dial *780*3# and tap the call icon. 

 Check my phone number. 

 Then your number will appear on the screen as you can see in the given image.
 Method 2: 
 Open your phone's messaging app and write a new message.

 Then enter the MNP in the SMS and send it to 667. 

 After some time, users will receive a message from the service with the details of their. How to know Ufone sim number, including the date of activation and the name of the SIM card owner. 

 Remember: This is not a free method and fees apply. So make sure to top up your number before using the service. 
 Method 3: 
 This is the easiest method of all. Just open the keypad dial on your phone. 

 Then dial *1# and your phone number will appear on the screen.

 
 Method 4: 
 Ufone customers can also call 333, the Ufone hotline, to verify all the details of their SIM card number. You must follow your operator's instructions carefully and provide all the details you request and the operator will provide you with all the details like the SIM card owner's name, mobile phone number, etc.
How to know Ufone sim number Online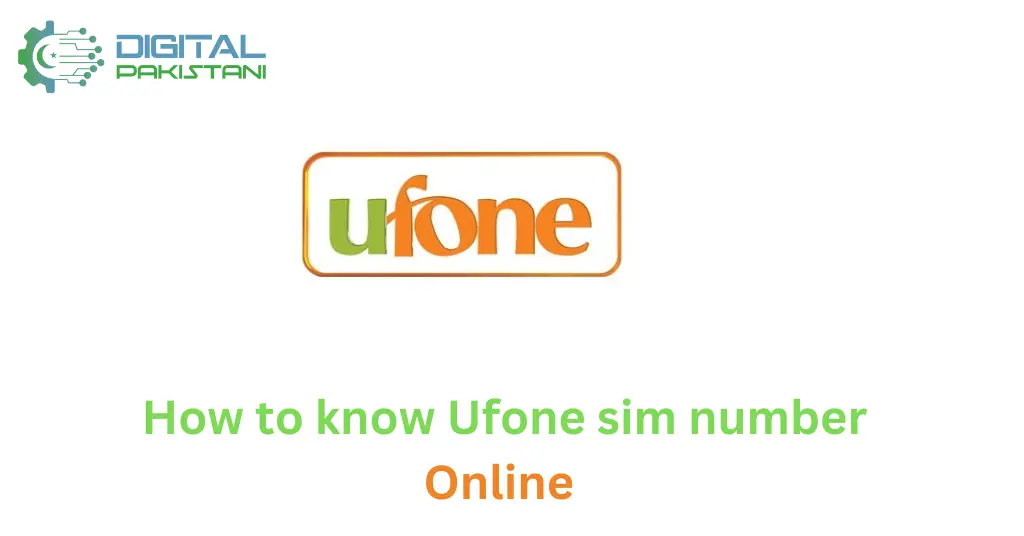 Ufone provides its hotline number [333] if you have any questions online. In order to check your Ufone SIM number online, in your case, dial this number to call a representative of the company. However, you must bring some credentials with you before you can make this call. 
 Your full name 

 Computerized National Identity Card (CNIC) 

 International Mobile Subscriber Identity (IMSI) number, found on the back of your Telenor SIM card 
Once you get a call from your representative, give them all the details required, such as B. Full Name, CNIC, IMSI, etc. Once the investigation is complete, the person must provide the SIM card number. We recommend that you write this down for extra security. 
About Ufone: 
Ufone is one of the leading telecom operators in the country. Because it has always focused on Pakistani citizens and has provided them with the most appropriate means of communication and services. Ufone offers its customers simplified prices with no hidden costs.
It is also our national telecommunications provider and a subsidiary of Pakistan Telecommunication Company Limited (PTCL) but operates as an independent entity. As the telecom world advances, Ufone promises its customers to stay intact. Easy method how to know Ufone sim number.
Term and Condition
 

Data will be available for an active Ufone SIM card 

 Misuse of service data will be prosecuted 

 The codes provided may not always work. Visit your nearest Ufone franchise or call the hotline for more information