This episode of Ishq-e-Laa was both serious and enjoyable. As recently as a few weeks ago, we couldn't have dreamed of being so embroiled in this drama. In the beginning, some of the characters were hard to get to know, but now they're the most interesting and important. Azlan seems interesting character on the show. He is a thoughtful young man who has a lot of fun surprises in store for the show's fans. He had a different perception of the situation when the drama began. I'm wondering why he was portrayed as a spoilt brat in the first place.
We had a hunch that the story would revolve around his personal growth. He's already undergone significant changes. In addition, the most recent episode was exciting. Whatever befalls Shanaya – or Azlan, who knows – is bound to be unpleasant, as has been made very clear in previous episodes. Does the author have something else up their sleeve? We have little doubt we'll find out soon enough if the plot keeps moving at this rate. Shanaya and Azlan's marriage has turned out to be a major game-changer in the lives of everyone involved. Since these two were married, the narrative has been more engaging and appealing.
Drastic Changes
A major turning point occurred in this episode when Kanwal re-took her daughter's case. Several high-profile cases involving the wealthy and powerful have been closed for similar grounds. Even though the victims' families want to see the culprits punished, they are forced to make these decisions. From the perspective of Kanwal and other members of the family, this development was well-covered. Azka's choice to tell Shanaya about the kidnapping is still up in the air. It seems like the kidnappers' negligent handling of the youngster contradicted the kidnapping's goal. No one worked hard enough to ensure that this young lady was returned to her family in good health.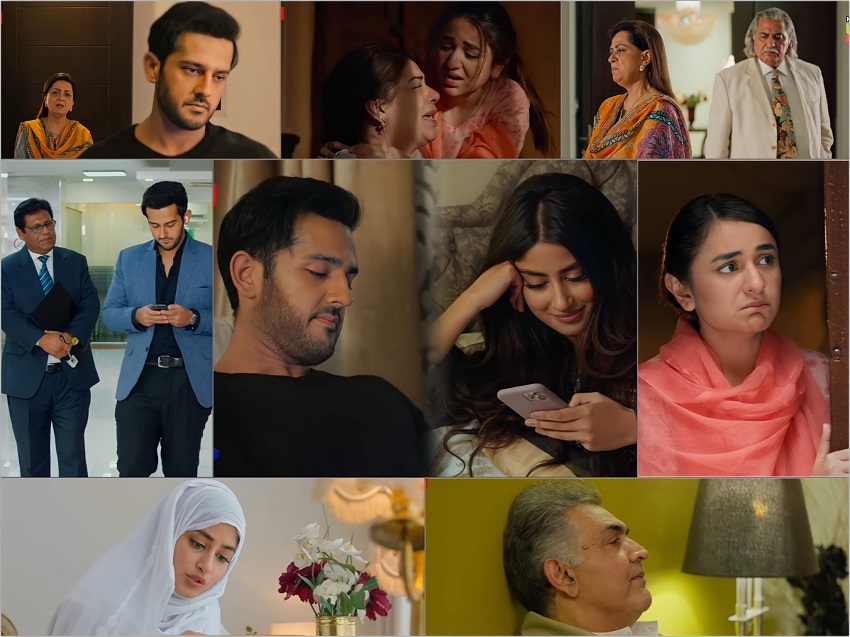 She was always a risk-taker and a risk-taker at the same time because of her boldness. We watched her getting herself into situations that were exceedingly dangerous regularly. Many of us were correct to question these events, as were many of our peers. The trailer's conditions made sense, and we are sure it was done on purpose. Taking legal action against the wrongdoers will almost be more difficult than she expected. In the upcoming episode's teaser, Shanaya begs for help, despite her unwillingness to accept it.
In this episode, Shanaya and Azlan's connection was presented effectively. The dialogue between the two performers was written nicely, and they both did a fantastic job. It was pleasant to see Azlan confront his egocentric outlook. Another nice surprise was that he was more than happy to provide his full support to his wife. Moreover, he is more open to hearing his mother's side of the story. Azlan's mother is a welcome addition to the story. She is much more outspoken now, which is a great improvement.
Last Words
As a whole, tonight's episode was well-executed. Special kudos go to the author for portraying Shanaya and her mother's pregnancy talk in the most 'natural' manner imaginable. Shanaya's mother urged her daughter to take the exam instead of leaping to conclusions or jumping for excitement. When a girl complains of sickness after marriage in Pakistani dramas, the mother usually verifies. It makes it simpler for viewers to relate to characters by making tiny adjustments to their appearances. This kidnapping situation was depicted in a rash manner, though. The exchanges between Azlan and Shanaya in this episode were some of the most memorable. Their adoration for one another is palpable, and it's easy to see why they've been together for so long. Also, as much as we adore Azlan's newfound maturity. We have difficulty empathizing with his shifts in conduct. Is it possible for a person's life to be transformed by marriage? Episode 11had a lot going on, but it also had some flaws. We loved how fast-paced and exciting it was. Everyone is excitingly waiting for the next episode to come out.