How to get Zong advance in 2023
How annoying it is to hear "You don't have enough credit to make this call" when you really need credit to make the call. As mobile users, we often come across situations where we need to make an emergency call, but we're out of balance. 
You may not find any charging points nearby. If you are a Zong user then you don't have to worry as Zong will give you an advance to help you make an urgent call in such a situation. Here is all detail about how to get zong advance.
Advance Loan Zong In 2023, 
 Zong will provide instant loan services to its needy users. Zong is committed to providing users with the best services to meet customers' hopes and maintain a good reputation among customers. 
You can get instant credit from Zong to make a call and activate any SMS or internet plan. We share the method how to get zong advance loan. 
 How to get Zong advance? 
Loan With Credit? You don't need to worry. We have introduced you to the best method to get the Zong Advance promo code. Follow the instructions to get a loan. 
Zong offers users Zong a deposit of up to 30 rupees. It used to be 25 rupees, but Zong has increased the loan to 30 rupees for the convenience of the user.
 In general, Zong offers two types of advance loans. 
 Zong Advance Loan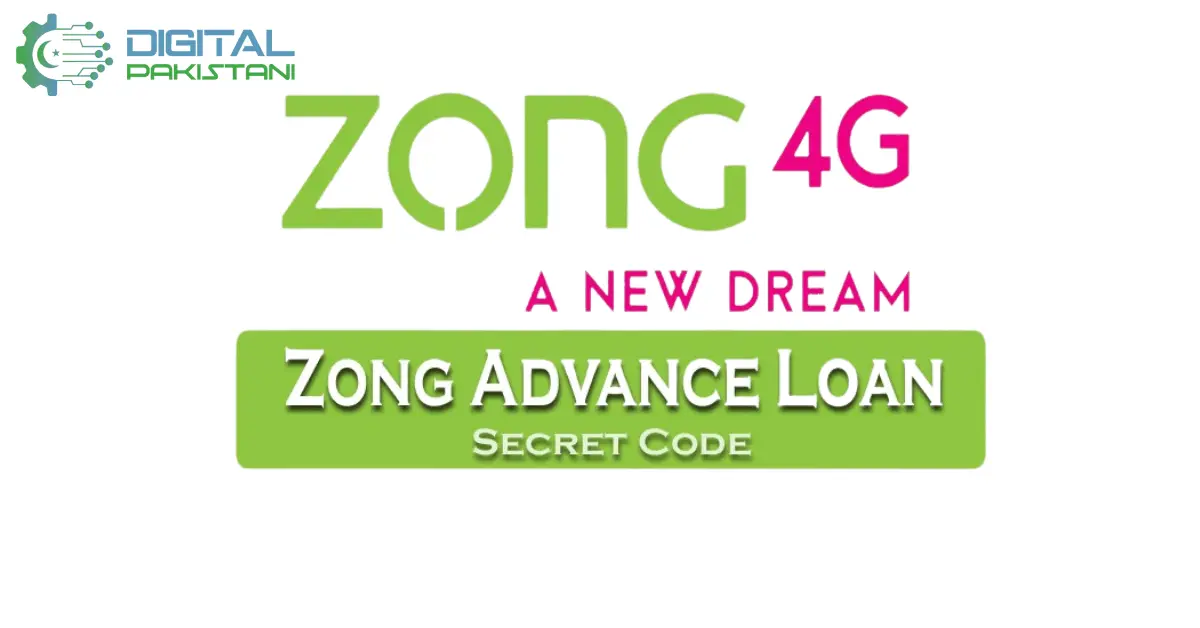 Method 1 
With this method, you can get a Zong Loan totaling Rs 25. 
Service Mechanism 
 How

To get Zong Advance, dial *911#. 

 Or send an empty SMS to 911. You will receive a  

 confirmation message. Once that is done you will receive a deposit of Rs. Rs 25,

 A service fee of Rs 5 will be deducted from your next top-up of Rs 25. 

 postpaid customers are not eligible for a total of Rs 

 from Zong Advance. 28.5 will be deducted from the next 
 Zong Double Advance Loan 
Method 2
This method allows you to get up to Rs 30 Zong Advance Loan in two steps: 
Service Mechanism 
Dial *0# from mobile how to get Zong Advance Loan 

 Zong will send you Rs.15 in your service charge 

  of Rs. 3.5 will be deducted on the next top-up 

 For another 15 advance loans after getting your first number dial *0# dial *911#. 

 They get more Rs. 15 than Zong Advance 

 They took Rs.30 as zong advance loan with this 

 you pay back the advance of 30 and the cost of the service on your next top-up. 
 Terms and Conditions: 
 An Advance Balance Tax (AIT) of 12.5% ​​is charged on each top-up. A general sales tax (GST) of 19.5% also applies.

 The advance loan amount is Rs 25 which is deducted from the supplemental amount from the lender. 

 The service charge is Rs 3.5 + taxes. 

 After charging, Rs.25 plus a service charge of Rs 3.5 + tax will be deducted. 

 Prepaid, MBB & Online SIM card users are eligible for advance loans. 

 No, postpay subscribers are not eligible for this service 
 Dial *911# and get credit 25 RS Zong Advance  
 Price: Rs 3 (plus tax) 
 Subscription Code – dial *911# 
 When you buy how to get Zong Advance use, Rs 25 will be deducted from your next top-up.
 Dial *911# from your prepaid number Rs 3 plus tax will be deducted from the prepaid amount on your next top up